Luxurious home for easy living
Vilnius, Senamiestis, Trakų g.
A luxurious two-level semi-detached house with an individual entrance in the heart of Vilnius Old Town – on Trakų Street – is offered for sale. Living here, the new owners will certainly join the active Vilnius residents: cafes, restaurants, nightlife, museums, green and cosy city spaces, and the sights of the historic Old Town are all within easy reach. While the street is a bustling place, the house is blissfully quiet – it has a private courtyard and peace is also respected by friendly neighbours.

The apartment is found in the compound Grafų Rezidencija (The Residence of Counts) – a manor house first mentioned in written records back in 17th century, the spirit of which has been skillfully preserved by the architects and the spaces of which have been adapted to the modern individual. This is also reflected in the carefully created interior design of the house. Minimalist classics, natural wood and stone blend comfortably with metal that plays with light, glass details, mirrors and lighting fixtures with distinctive features.

Home areas are also smart. The ground floor is designed for daily activities and socialising. It has a bathroom, a kitchen and a clothing room with a laundry room. Next to it, you will find a spacious living room, with plenty of room for both spending pleasant time in front of a large fireplace and for working.

The second floor is designed for relaxation and satisfies all the needs of the owners – as you climb up the graceful staircase, you will find a bedroom with the most magnificent view before going to bed – starry sky through the roof window. A dream of fashionistas has also been made true – the apartment has a bright and comfortable clothing room. It is just a step away from the bathroom to make mornings trouble-free and to provide you with more time for coffee instead of running around the house.

You will easily park your car in the underground parking lot; there is also a storage room next to it.

This is a home you need to see and feel – it's not enough to see it in pictures.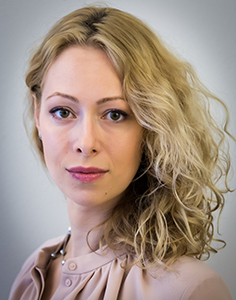 Egidija Bružienė
Baltic Sotheby's International Realty