During the said period of time, the real estate company Baltic Sotheby's International Realty has managed to strengthen the public conviction that the Sotheby's brand is not only associated with art and historical artefacts.  In the Baltic states, this world-famous brand is now also known as a real estate company – a leader in the premium estate market, which has embodied synonyms of the Sotheby's brand in this area: refinement, luxury, quality, and professionalism. Baltic Sotheby's International Realty looks into the future with cautious optimism, as the particular segment is less prone to be affected by crises and the demand in it is rather stable.
It is acknowledged by Vestards Rozenbergs, Chairman of the Board of Baltic Sotheby's International Realty, Marius Bruzas and Paulius Gebrauskas, Members of the Board.
Sotheby's: from book auctions to luxurious apartments
The idea to establish Baltic Sotheby's International Realty came during the last global financial crisis – in 2009, the real estate company Immostate, which operated in Latvia, sensing the impact of the crisis on the real estate market in our country, decided to take the next step in their development and operate on a larger scale, believing that this will allow achieving more stability. Therefore, negotiations with Sotheby's International Realty were initiated on the possibility to represent this brand in the Baltic states.
Sotheby's is one of the world's most recognized and oldest business brands. This world-famous auction house, which is a recognized leader in the field of auctioning, was founded in 1744 in London, and, initially, its main branch of activity was book auctions. Nowadays, it has become known for its main branch of activity – auctions of the world's best works of art. The brand has become synonymous with refinement, luxury, quality, and professionalism. Customers of the auction house increasingly expressed a desire to buy exquisite real estate, where they could exhibit their purchased works of art, so in addition to selling artwork, in 1976, the famous auction house created an international network of real estate agencies – Sotheby's International Realty – that continues the brand tradition. Since 2005, agencies of the said network have been operating on a franchise* basis and members of the agency network get an opportunity to exclusively represent the Sotheby's brand in the particular market. Interestingly, the right to represent the world-famous brand is only granted to extensively and carefully evaluated real estate companies and individual brokers who meet strict requirements for the selection, including an impeccable reputation and high quality and professionalism standards.
Currently, the Sotheby's brand in the field of real estate is represented by 760 offices in 60 countries with more than 16,500 real estate sales professionals. The aim of Sotheby's International Realty is to achieve a global agency network coverage so that their representatives would be able to provide comprehensive service to their clients from any region and so that their clients could receive high-quality advice at their local Sotheby's branch in their home country and buy real estate anywhere in the world according to their requirements.
Baltic Sotheby's International Realty represents Sotheby's International Realty in the Baltic states and opened its central office in Riga in 2010. Later on, offices in Tallinn and Vilnius were opened. The Latvian office, that was recently moved to spacious and beautiful premises in the quiet centre of Riga, Strelnieku Street 1A, acts as headquarters for 10 people, but there are a total of 25 people employed in all three Baltic offices.
"Microsurgeons" of real estate
Baltic Sotheby's International Realty differs from other real estate companies with its brand recognition, high-quality ambitions, and an extensive worldwide agency network, which enables customer service on a global scale. The main focus of Baltic Sotheby's International Realty activity is to be the leading broker in the so-called premium (or top class) residential property segment. The real estate offered to the customers of Baltic Sotheby's International Realty Vilnius office differs from other estates available on the market with its excellent location, special quality, unique design and style, as well as a wide range of available services.
These include more than 350 exquisite objects, such as renovated buildings in the heart of Vilnius, exquisite apartments in the Old Town, and new modern projects in the active centre or other picturesque places, as well as private houses in Valakampiai, Antakalnis, Laurai, Uzupis and the resort town of Palanga and Nida or elsewhere near the seashore, mansions and historic buildings (manor houses) in beautiful regions of Lithuania. Baltic Sotheby's International Realty also focuses on offering of similar estates in Lithuania's neighbouring countries – Latvia and Estonia.
The uniqueness of Baltic Sotheby's International Realty lies in its franchise and the opportunities it provides: from marketing tools to the culture of customer service. It is globally tested know-how of Sotheby's  that we use. We have created a system for estate sales, attracting customers and carrying out transactions on the condition that the estate is in line with market prices, as we do not sell overpriced estate. Speaking in parables, there is surgery, and then there is microsurgery. We are the microsurgeons of real estate, – M. Bruzas explains.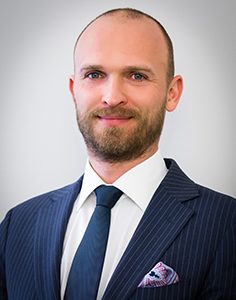 "We specialize in our niche and concentrate on it. We deal in quality rather than quantity, therefore we offer a comprehensive international service in our field: the widest range of exclusive estate offerings, ensuring world-class quality both in the range of products that we offer and the level of service we provide," P. Gebrauskas adds.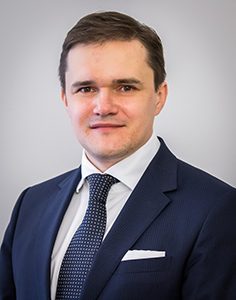 As explained by the partners of Baltic Sotheby's International Realty, if a customer wants to either sell or buy not only residential property, but also estate of other segments, such as land plots with a good location, or to invest in a housing fund, restaurants, hotels, etc., the company can help this customer, but even in such exceptional cases Baltic Sotheby's International Realty operates according to its operational guidelines: consistently high product quality, style and sophistication.
Five-year trends and future challenges
In the five years since Baltic Sotheby's International Realty has been operating in the Baltic market, we have observed a change in the demand for exclusive properties and kept an eye on the mood of investors.
The typical customer of Baltic Sotheby's International Realty (both local and foreign) is a socio-economically active adult: a person with their own successful business or a high-level manager of a private or public entity. When buying high-end estate, the decision to be made is complex: both local and foreign customers think about improving their and their family's living conditions.
The accessibility of estate and other aspects are also definitely taken into account.
Knowing the specifics of Lithuania, where all economic activity is concentrated in Vilnius or nearby, estate transactions most often take place in this part of the country.  "Since 2010, we have successfully grown: from a small company operating in its local market to a global agency with three offices in the Baltic states, transaction volumes – from a small range to a database of nearly five thousand units of estate. However, the main thing is that we have strengthened the public confidence in the meaning of Sotheby's brand in the real estate market," the partners of Baltic Sotheby's International Realty underline.
Looking to the future, the company intends to further strengthen its position in the local market, while also strengthening the real estate sector as a whole, because it believes that it is essential for the purchasing power to grow in the local market and for our citizens to be able to buy high-quality estate in Lithuania and abroad, and to have advantageous loans available to the people.
Baltic Sotheby's International Realty in the last five years
In five years, Baltic Sotheby's International Realty has made more than 500 transactions with real estate priced from 120 thousand euros.
Baltic Sotheby's International Realty are happy that the demand for buildings in the centre of Vilnius, that can be repaired and renovated, is growing as investors buy and repair the said buildings, making Vilnius more appealing. In addition, investors perceive the buildings not only as objects of investment, creating apartments for rent, but also carry out high-quality reconstruction work, creating restaurants or hotels, as well as providing new jobs.