The global economic rescue plan and an intensive printing of money, booming new businesses, technological progress of the country, growing ranks of young and bold Lithuanian millionaires – these were the circumstances having led to a spectacular surge in real estate prices in Lithuania. The demand for luxury real estate has also been fueled by the fact that there are very few properties throughout the country that meet the needs of discerning buyers. In this article, which was prepared in close cooperation with Karina Paulauskaitė, an expert at Baltic Sotheby's International Realty, we analyse how this situation could be brought under control and look into the upcoming trends.
"A pandemic-driven liberation process – a pursuit to live better – has been observed in the luxury real estate market around the world for some time now. COVID-19 has brought not only constraints but also offered new opportunities, with businesses being set up in response to the need for new services. After a significant number of organizations moved online, providing services not only nation-wide, but also internationally, has become possible, which greatly increases the competitiveness of small countries, including Lithuania. Of course, the global economic recovery measures and the acceleration of the national economy, wage growth, consumer optimism, or the improvement of people's standard of living in general, also play an important role. Therefore, skyrocketing prices of real estate, including luxury properties, are a natural consequence of these processes," said K. Paulauskaitė.
In reviewing the Lithuanian real estate situation in 2020-2021, the expert pointed out that a significant increase in the number of transactions, rather than a significant price jump, was observed during this period of time. Prices jumped a year earlier, in 2019-2020, with prices of luxury real estate going up by more than 20 percent. The market was not prepared for such an influx of money and an economic upturn, thus a limited supply of luxury real estate naturally pushed the prices up.
New approach to a place of residence
The accelerating economy, growing wages and changing attitudes towards the quality of life have also significantly adjusted the needs of buyers. Having lived in quarantine conditions for some time, people took a fresh look at their place of living, and some decided to move to more spacious homes, while others started to look for a holiday residence.
"The pandemic having lasted for almost two years has also changed employers' attitudes, with many businesses no longer planning to return to physical service delivery or full-time office work, which will lead to a continued search for housing suitable for quarantine as well as for holiday homes."
A new concept "quarantine-ready homes" has even been created. Such homes should have an office and a more spacious living area where the whole family could spend more time more comfortably. After closing gyms and spas, people decided to have such areas set up in their homes. With fewer leisure activities, people have reassessed the environment around their homes – pine forests, riversides, bicycle trails, tennis courts and children's leisure areas have become new centers of attraction.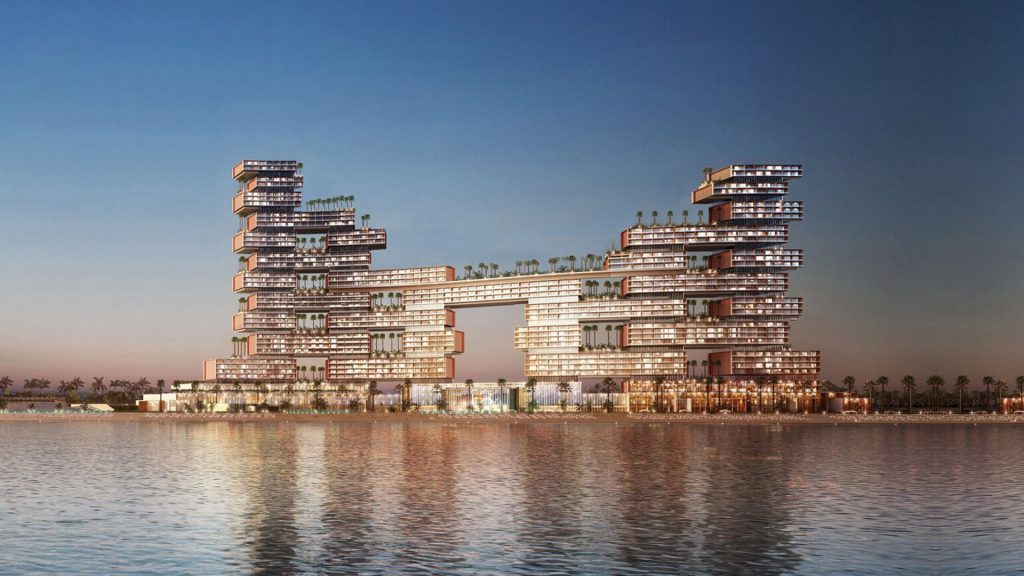 "Unfortunately, so far we hardly have any multi-apartment building blocks that would meet the current needs of luxury buyers in Lithuania. Customers are looking for apartments with common-use areas indoors or outdoors – a gym or a swimming pool on the ground floor, tennis courts or golf courses close to home. There is only one project of this type currently being implemented in Lithuania – "Auksinės kopos" in Neringa. Here a concierge service, a bar, indoor and outdoor pools have been planned out. The building is still under construction, but almost all the apartments have already been sold, which proves an excessive demand for such facilities," K. Paulauskaitė notes.
Given the increased interest of buyers in newly built luxury homes and their extremely limited supply, the record-breaking transactions are not surprising. Some of the most expensive apartments sold are located in Vilnius Old Town. For example, buyers paid 2 750 000 euros for a 248-square-meter apartment with a garage in Subačiaus Street. The most expensive individual house sold this year was also in the centre of the capital city. An impressive amount of EUR 1 830 000 was paid for a 214-square-meter dwelling with a 3-are land in Antanas Smetona Street. Other highest-priced individual houses are located a little further away from the city centre, in the pine forests near Turniškės. The highest price paid for a 460-square-meter house in Žuvėdrų Street this year reached an impressive 1 650 000 euros.
Technological advances in the country are changing the portrait of a wealthy buyer
K. Paulauskaitė revealed that lately, the profile of a luxury real estate buyer has changed significantly. With increasingly more technology companies being established in Lithuania and improving business microclimate, a generation of bold and young entrepreneurs with high purchasing power has been growing in the country.
"Nowadays, young professionals achieve a high standard of living much faster than the previous generation, and their enthusiasm and courage is reflected in their investment decisions. The approach of the younger generation to finances is much more relaxed, they can afford to live in a luxurious and sustainable way, so in addition to buying the main home, they also purchase a holiday residence and invest more boldly abroad," the expert says.
"The expert is convinced that this decade, Vilnius will face yet another breakthrough in luxury real estate prices, just like other European capitals once did. For example, apartment prices in the same house in Paris differ significantly simply because some apartments offer a view of the Eiffel Tower through their windows while others don't. So it is only a matter of time when those who see the Gediminas Castle tower or the Palace of Grand Dukes right outside their windows, rather than at a distance of some 5 km, will pay much more."
According to her, the number of millionaires in the country is one of the key economic indicators. The wealthy contribute to the country's budget both directly, through the taxes they pay, and indirectly, by creating jobs when they purchase real estate, also allowing for new services to appear, which contributes to the growth of the entire economy of the country.
"Recently, the commercial sector, such as bank headquarters, invested in smart buildings where heat, light and other parameters are regulated automatically, and now private residential buildings are becoming increasingly innovative. Here, passive and smart house solutions are being implemented, more durable and natural materials are being chosen, and exclusive interior design ideas are being implemented. All this is also changing the way luxury real estate is managed. In the past, the implementation of innovative solutions in real estate objects was very complicated, but now increasingly more companies can meet exclusive needs of their clients," says K. Paulauskaitė.
Real estate project developers could stabilize the situation
When talking about the trends in the luxury real estate sector in the next decade, K. Paulauskaitė predicts that the currently existing vacuum, when there is a huge demand that cannot be met, should be dispersed in a few years. Real estate project developers are likely to try to meet changing consumer needs, supplementing the market with new luxury projects. Buyers themselves will also contribute to managing the situation. The wealthy are usually bolder in changing luxury real estate – they like to renew, thus a secondary market for luxury real estate is likely to emerge in a few years' time. However, the demand for luxury property will not decline significantly until 2030.
"The territory of Lithuania is relatively small, so the number of exclusive objects that meet the criteria of luxury real estate is also small. The protected Neringa region, a short stretch of white sandy seaside famous all over Europe, the small and iconical Vilnius Old Town are unique places, and their demand will not diminish over time. It should therefore not be surprising that the largest transactions of the year for properties in these locations may not fit in the limits of the transaction value which the market finds acceptable," the expert says.
The economic environment will definitely also have an impact on the demand for luxury real estate. The country's growing competitiveness and the ability of businesses to operate in a virtual environment allow the country to keep pace with strong European countries in terms of wages and profits, and the segment of the population with greater purchasing power is likely to continue to grow. Also, the development of research and innovation centres has been attracting foreign specialists, who come to our country with their families and are also looking for a comfortable place to live.
Thus, it can reasonably be concluded that if Lithuania continues to be an attractive place for the development of technology companies, the luxury real estate price records witnessed in 2021 will be further broken within the next couple of years.
The article was prepared in cooperation with the magazine Valstybė.